Updated by Jared Brick
WELCOME!
We're excited to have you part of the the PitchHub community, we hope you are gonna love!
Once logged in simply click the PitchHub logo in upper left corner of the screen or click Projects to see your first one.
There are 4 typical projects people create on our platform:
Scripted • Non-Scripted • Compilations • Voiceovers & Music

Depending on the type of video you plan to create you can further explore these helpful topics:
Each topic above provides detailed steps as additional information to support your project creation. If you need ideas or help, simply click the ? symbol in the lower right corner of any PitchHub Studio page for additional help. Plus there is a Conctact form as we're always available for any questions you may have!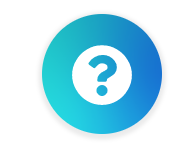 We're excited to see what we can create together.
READY, SET, LET'S GO!
Team PitchHub