Special Offer: iShot Mount & Pro24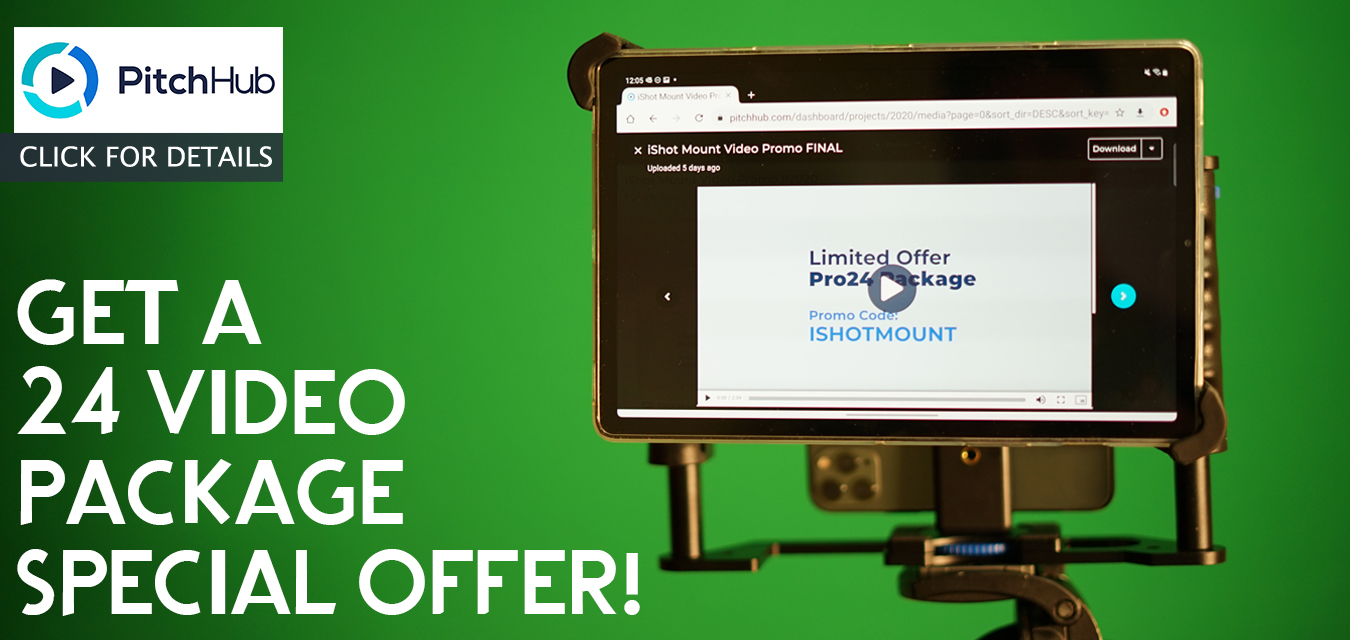 Get a free iShot tablet and smartphone mount for our custom PitchHub Studio Teleprompter with the purchase of a Pro24 video package.
Simply click here to signup and we'll ship it to your home or office studio. Watch the video below to learn more...
Example setup:
iShot Tablet/Smartphone Mount Details:
Equipment also available on Amazon.com